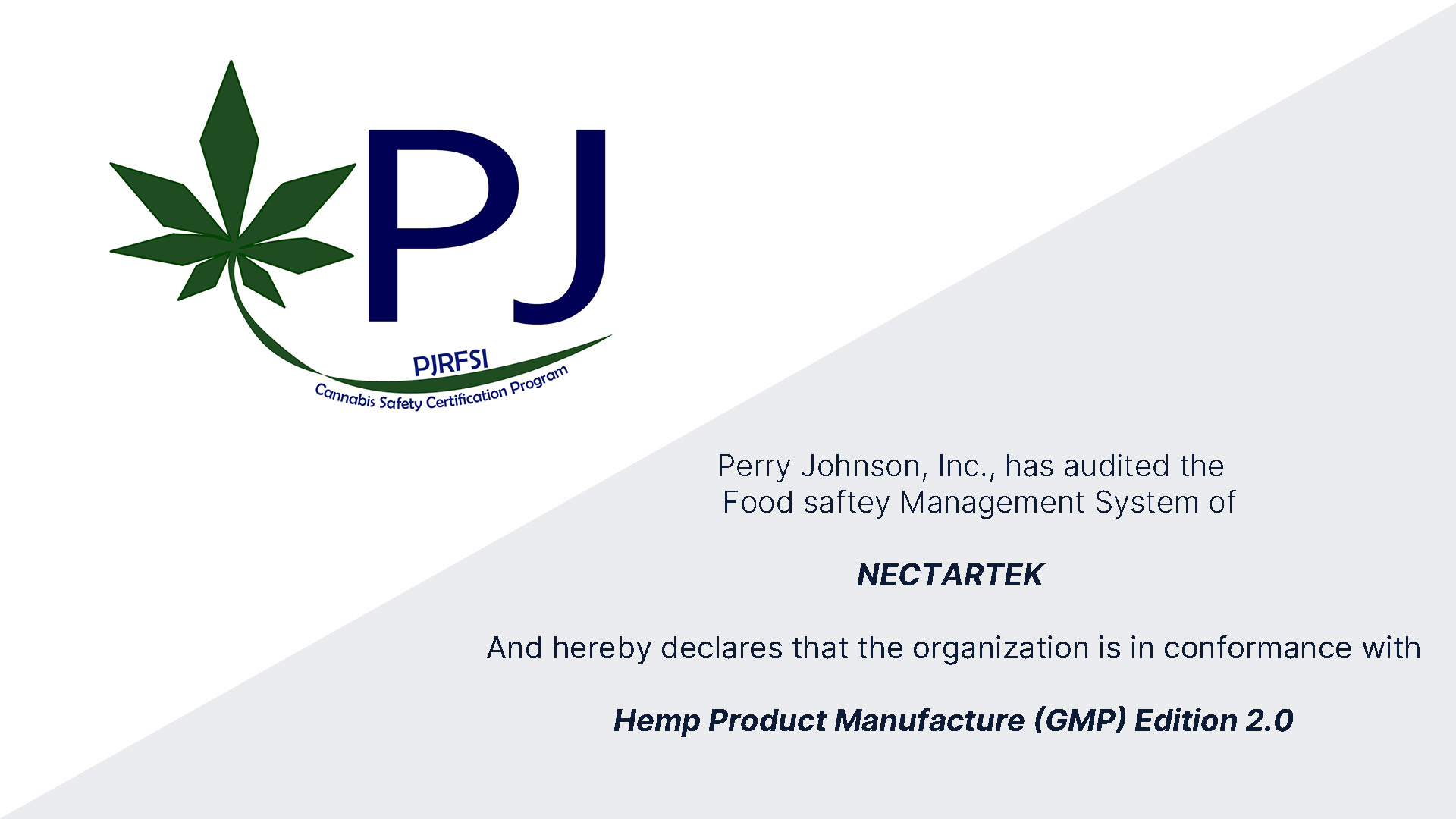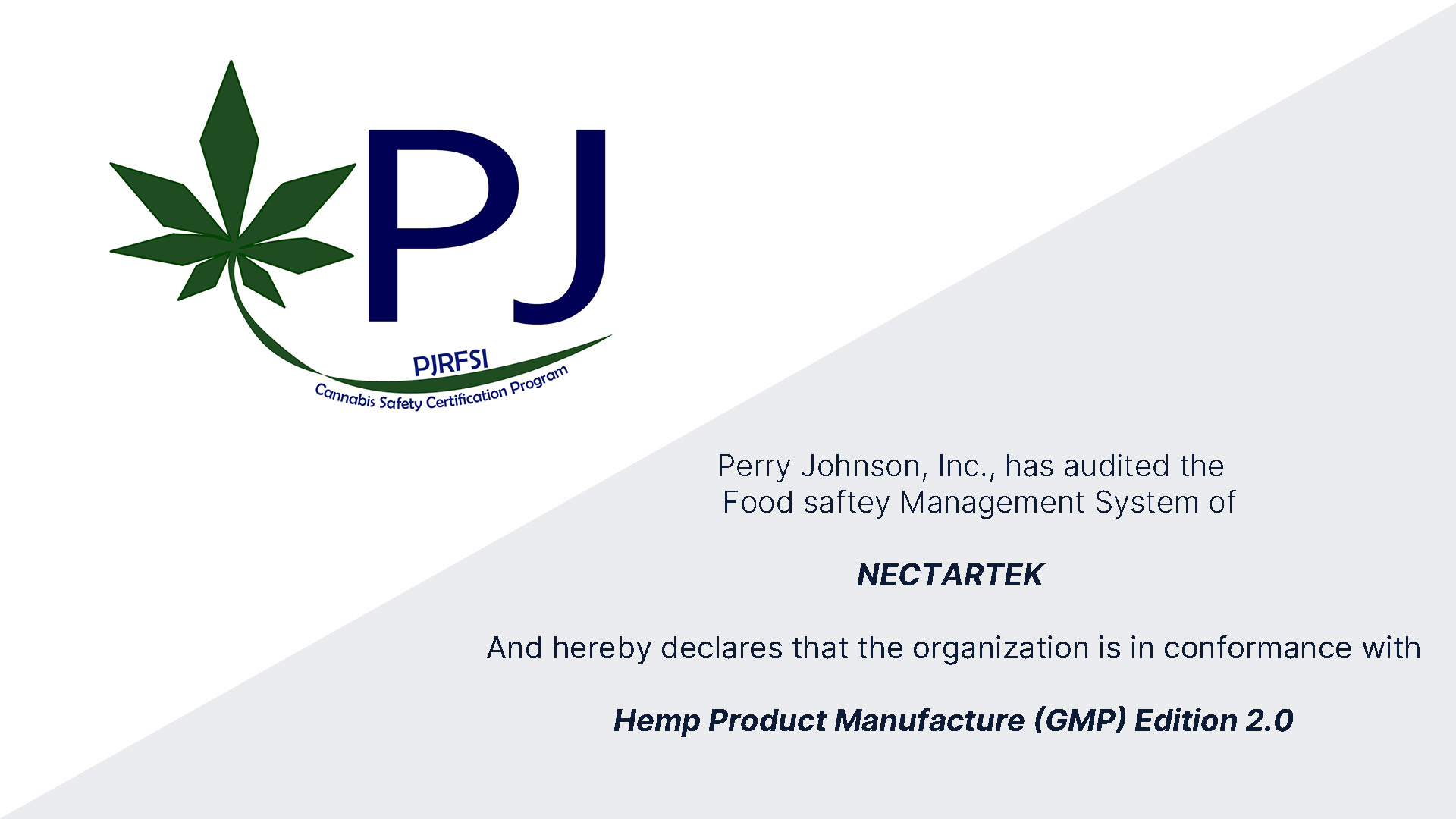 Nectartek Labs is Certified as a Good Manufacturing Practices Hemp Product Manufacturer
Nevada, Nov. 20, 2022 — Nectartek Labs, hemp-derived CBD processor, today announces their achievement of the Good Manufacturing Practice (GMP) and Current Good Manufacturing Practice (cGMP) certifications for manufacturing Hemp-Derived products. This implies successfully completing audits for the Food Safety Management Systems Certifications. These audits further demonstrate the company's dedication to the highest quality standards for manufacturing.
GMPs, or 'Good Manufacturing Practices', are a set of practices that are necessary in order for a product to conform to the guidelines of various regulatory agencies around the world. GMPs mainly affect pharmaceutical products, tobacco products, cosmetics, and foods. These practices were implemented so that manufacturers could ensure safe production every time.
Since the CBD industry has been rapidly unfolding and developing all sorts of new products containing CBD, the FDA hasn't been able to keep up with the huge demand in the market, thus, leaving it largely unregulated. CBD is a substance that has been researched many a time in order to prove its potential health benefits scientifically. Alongside this, seeing a GMP compliance certificate would instill confidence about the quality of a CBD product and its contents being exactly what is stated on the label.
NectarTek COO Robert Pelton says: 
"In January our team received ISO certification, at that time we shifted into GMP mode, and our team worked strenuously to meet all the requirements to align with the GMP Standards. Once ready, a third-party certifying agency — Perry Johnson Registrars – organized the audit of our facility. After a thorough inspection, a lengthy report revealed that Nectartek Labs demonstrated compliance with the standards required to achieve the Good Manufacturing Practices Registration."