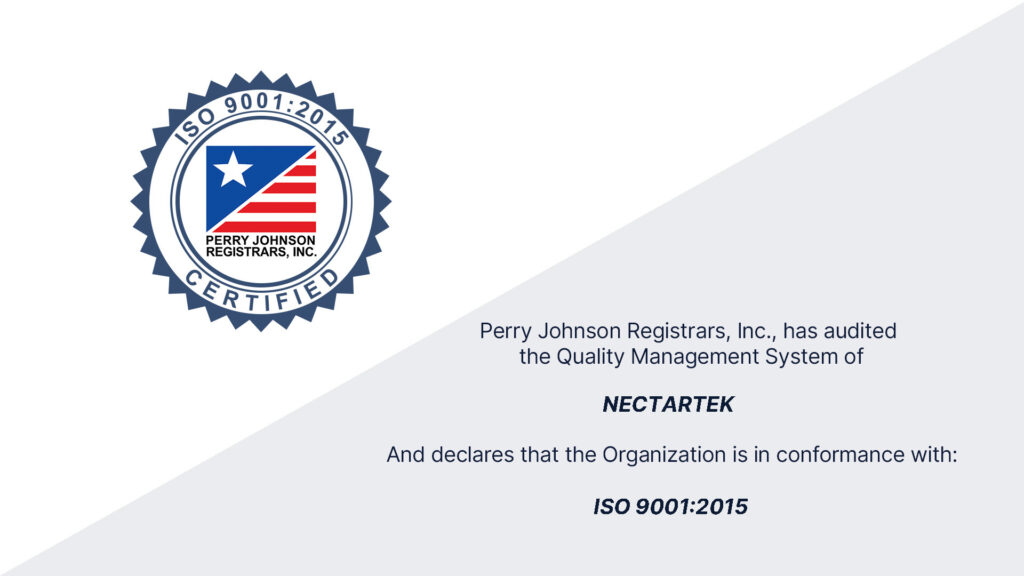 CBD Extraction Company Earns Certification for ISO 9001:2015 Standards
Nevada, Sept. 15, 2022 — Nectartek Labs, processor of hemp-derived CBD, today announced the successful completion of audits for ISO 9001:2015, 21 CFR part 111, and 21 CFR part 117 certifications. These audits further demonstrate the company's dedication to the highest quality standards for manufacturing.
After years of product development; batch-to-batch consistency, high potency, superior quality, and commitment to safety and reliability, NectarTek decided it was time to validate its procedures through an accredited registrar and was able to achieve the ISO 9001:2015 Certification issued by Perry Johnson Registrars.
This certification confirms that NectarTek has implemented and satisfied all the requirements of a quality management system.
NectarTek COO Robert Pelton says: 
"Trust is the business we are all in, and this certificate is just proof that customers and regulators can trust that our products are fulfilling all requirements and that we are constantly maintaining and executing things the right way, even when no one is looking"